Wood-Aluminium Windows Where modern and traditional designs meet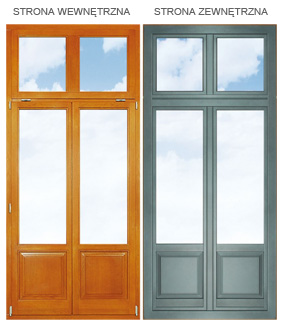 Wood-aluminium woodwork harmoniously unifies all the advantages of timber with a perfect protection against damaging weather conditions. Aluminium seal of the exterior elements, with an option to apply additional layer of lacquer available in all RAL chart colours, gives the woodwork a modern look. Combining timber an aluminium allows for creation of wooden elements in all possible shapes.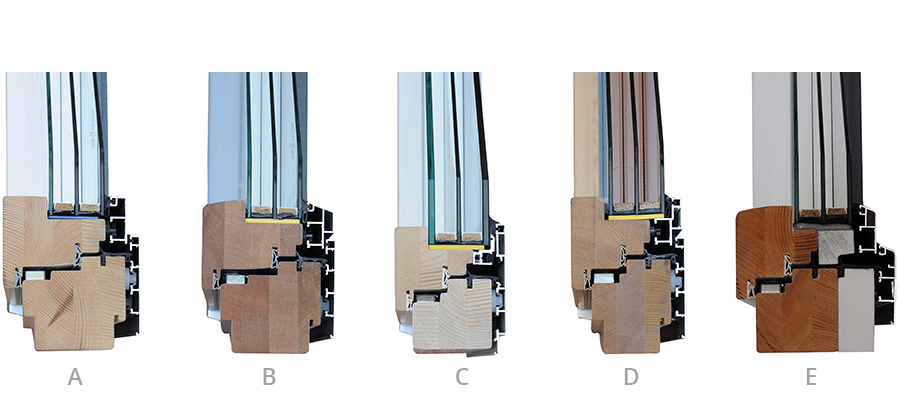 Windows Wood-Aluminium - sample cross-sections
A -IV 88, Alu Gemini Quadrat, joint U=0,5
B -IV 88, Alu Linear, joint U=0,5
C -IV 68, Alu Integral, joint U=0,5
D -IV 68, Alu Quadrat FB,  joint U=0,5
E  -IV 68, Alu Classic Super Thermo, joint U=0,5
FOR MORE INFORMATION
Please read the detailed technical specification of our products.