About us ESTABLISHED FAMILY TRADITION SINCE 1934
Tradition and experience drive the family business of Bracia Kowalscy Company (the Kowalski Brothers Company) for generations. The company was established in 1934 and has continuously operated ever since. We have ben working with timber as our basic product in production of doors and windows since the company was set up. At the beginning of the 90s, aiming to meet the increasing requirement for high quality woodwork, the company launched the production of wooden single hung windows in the laminated timber IV68 system for the following types of wood: 450+ meranti, oak, pine, larch and sipo. The Company`s policy of consistent and ongoing investments aimed to increase effectiveness of its production lines and the quality of final products, brought about tangible results. A modern and very well-equipped production plant was constucted. It is located in Szymanowice near Rawicz and currently employs over 100 highly specialized workers.
In the spirit of genuine respect for the beauty of natural wood, Bracia Kowalscy Company aims to provide their Customers with the woodwork of highest quality and beauty beyond standard. Our Company offers a full range of woodwork products for the house – both interior and exterior: windows, doors, window sills, stairs and window shutters. You can upgrade the modern look of your home by adding a conservatory or a sunroom, which we can produce for you according to individual custom designs, equip with state of the art ventilation and natural light regulation systems. Production of functional and unique store front windows is an important part of our production.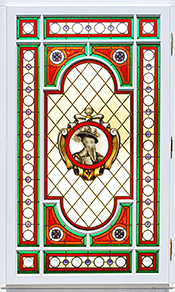 While working on our projects we make sure that our they complement the whole interior design: we make sure the harmony of the background elements is streamlined by addition of our products. Each of the orders we undertake is carried out with utmost care and exceptional attention to detail. Our Company offers production, transportation and delivery as well as servicing of the purchased woodwork during and after the warranty period.